Samael Aun Weor
Spiritual Teacher of the Universal Gnosticism
Samael Aun Weor was the founder of the 'Universal Christian Gnostic Movement' with his teaching of 'The Doctrine of Synthesis'.
DOWNLOAD SAMAEL AUN WEOR MATERIALS
Samael Aun Weor (Hebrew: סםאל און ואור;  born Víctor Manuel Gómez Rodríguez, was a spiritual teacher and author of over sixty books of esoteric spirituality. He taught and formed groups under the banner of "Universal Gnosticism", or simply gnosis. Samael Aun Weor referred to his teachings as "The Doctrine of Synthesis", which not only emphasizes the existence of the perennial philosophy, but that its highest teleological function is the accomplishment of "Christification" and "Final Liberation"
Samael Aun Weor wrote over sixty books, covering a broad range of esoteric, philosophical, and anthropological subjects.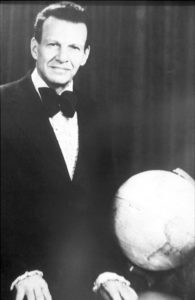 Samael Aun Weor was born in March 6, 1917 and died on December 24, 1977.
"Only the great Souls can and know how to love."
Books – Post-mortem publications
1990 – Lamasery Exercises
1985 – The Revolution Of The Dialectic
1983 – Pistis Sophia Unveiled
1980 – For The Few
1978 – Treatise Of Occult Medicine and Practical Magic (2nd edition)
1978 – Tarot And Kabbalah
1977 – Mayan Mysteries
Samael Aun Weor – Books
1975 – Revolutionary Psychology
1975 – The Great Rebellion
1974 – The Secret Doctrine Of Anahuac
1973 – Yes There Is Hell, The Devil And Karma
1973 – Aztec Christic Magic
1972 – Looking At The Mystery
1972 – The Three Mountains
1971 – The Mystery Of The Golden Blossom
1970 – Beyond Death
1970 – Parsifal Unveiled
1970 – Fundamental Education
1969 – My Return Into Tibet
1969 – Esoteric Treatise Of Magic Runes
1969 – Esoteric Course Of Kabbalah
1968 – The Solar Bodies
1967 – Esoteric Treatise Of Hermetic Astrology
1967 – The Buddha's Necklace
1965 – The Book Of The Dead
1965 – The Science Of Music
1965 – The Social Transformation Of Humanity
1964 – Dissolving The "I"
1962 – The Mysteries Of Life And Death
1961 – Universal Charity
1961 – Introduction To Gnosis
1961 – The Perfect Matrimony
1959 – Christ Will
1959 – Esoteric Treatise Of Theurgy
1959 – Logos, Mantram And Theurgy
1959 – The Message Of Aquarius
1959 – The Yellow Book
1956 – Greater Mysteries
1955 – Mysteries Of The Fire
1954 – Treatise Of Sexual Alchemy
1954 – The Igneous Rose
1954 – Manual Of Practical Magic
1953 – The Seven Words
1952 – The Book Of The Virgen Of Carmel
1952 – Gnostic Catechism Or Christ Consciousness
1952 – Christmas Message 1952
1951 – Zodiacal Course
1950 – The Revolution Of Beelzebub