Gnostic Library
A Collection of TRUE Ancient Knowledge
Gnostic Library was created with the idea to compile a complete collections of ancient gnostic materials. The resources in this website were carefully selected in order to provide guidance and direction in the quest of SELF DISCOVERY.​
Sign Up for our NEWSLETTER
BROWSE BY TEACHER
Our Purpose: To Help Humanity
Gnosticism is the teaching based on GNOSIS.
Since 2012, GnosticLibrary.Org  (a non-profit organization) has been creating websites, videos, conferences, lectures, and classes in order share this beautiful knowledge to the ones that are ready to receive it.
We are very grateful as the teachings we share in this online library have been safeguarded by the greatest human beings who ever lived. They were always very protected and it was even more difficult to get access to them.
Those who received it had to prove themselves worthy to receive from the teacher. It was transferred from teacher to student and sometimes by words and not written to avoid the secret message being stolen.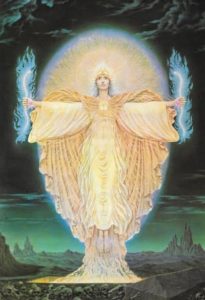 What is Gnosis or Gnosticism?
GNOSTICISM IS THE TEACHING

 based on Gnosis
Gnosis is the common Greek noun for knowledge (γνῶσις, gnōsis, f.).[1] The term is used in various Hellenistic religions and philosophies.[2][3] It is best known from Gnosticism, where it signifies a knowledge or insight into humanity's real nature as divine, leading to the deliverance of the divine spark within humanity from the constraints of earthly existence
The GnosticLibrary is a specialized school of esoteric knowledge in which students can learn from some of the following subjects and more.
Meditation – Pranayama – Asanas – Occult Anatomy – Kabbalah – Alchemy – Tantra – Dream Yoga – Astral Projection – Egyptian Tarot – Astrology – Numerology – Feng Shui – Taichi – Kundalini Yoga – Others